1399-01-17 16:14

content code:1542
For the first time in months, the Chinese province of Hubei, where the coronavirus first emerged, is getting attention for a good reason. COVID-19 cases there have dropped to practically zero, and last week authorities lifted travel restrictions in and out of the province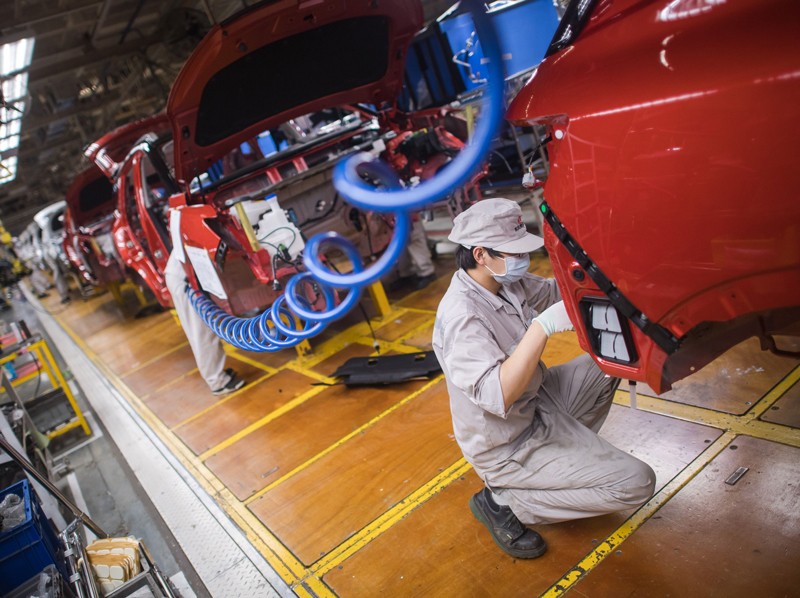 Factories in Hubei province are starting to reopen after closing to slow the coronavirus' spread. Credit: Chine Nouvelle/SIPA/Shutterstock
For the first time in months, the Chinese province of Hubei, where the coronavirus first emerged, is getting attention for a good reason. COVID-19 cases there have dropped to practically zero, and last week authorities lifted travel restrictions in and out of the province, some 60 days after much of it was dramatically locked down. Now scientists — and the rest of the world — are watching closely to see whether easing the intense measures to keep people apart results in an emergence of new cases. An early analysis suggests that, so far, these fears have not come to pass.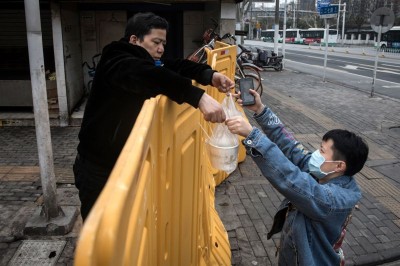 "It's time to relax the lockdown, but we need to be alert for a potential second wave of infections," says Ben Cowling, an epidemiologist at the University of Hong Kong, who will be following the situation in China. If a second wave comes, Cowling would expect to see it emerge by the end of April.
How things unfold in Hubei — and across China — will be relevant to many European nations and some US states that have restricted travel inside their borders, closed most businesses, schools and universities and told people to stay at home, in an attempt to halt the pathogen's spread. Modelling of the UK outbreak suggests that the country's social distancing measures, including school and university closures, might be needed for large parts of the next two years to keep the proportion of people with severe COVID-19 infections in hospital at manageable levels.
But if China can show that it can lift its lockdown without a significant re-appearance of COVID-19, it might be possible that such protracted restrictions won't be necessary.
Extensive testing
Chinese provinces will now use extensive testing and contact tracing to pinpoint new infections, and will maintain some social-distancing practices to prevent a resurgence. The country has also closed its borders to everyone but citizens to prevent cases from being imported. Returning residents will be quarantined for 14 days.
But some researchers say that the situation in China is different because its government acted aggressively, using social-distancing measures to slow down the spread and extensive testing and isolating of infected people to stamp out potential transmission sources. This strategy helped the country contain the outbreak. But other nations, such as Italy and Spain, have focused mainly on slowing the virus — through social distancing — without intensive testing and contact tracing. They will face more challenges when trying to return to life before the pandemic, says Cowling.
And yet, the risk of new outbreaks in China is high given the ease with which the virus passes between people, and the possibility that some infections still linger undetected, says Gabriel Leung, an infectious-disease researcher at the University of Hong Kong. It's possible that one lockdown might not be enough, and severe efforts to suppress the virus might be needed again, he says. "The tension between health, protecting the economy and emotional well-being will vex every government for the foreseeable future."
Restrictions ease
Life in Hubei — home to roughly 60 million people — hasn't returned to normal yet, but people are slowly leaving their homes and returning to work, and factories are reopening. Universities, schools and child-care centres remain closed pending "a scientific assessment of the epidemic control situation", say government authorities. And travel in and out of the provincial capital, Wuhan, remains restricted until 8 April. Until then, people will need to be tested for the virus to come and go. Since 18 March, there has been only one new case reported in Hubei.
A UK team has modelled whether the increasing movement following the easing of travel restrictions in the six Chinese provinces with the highest number of COVID-19 cases resulted in a surge of new infections. In these provinces — Hubei, Beijing, Guangdong, Henan, Hunan and Zhejiang — the lockdowns helped to reduce new COVID-19 cases to near zero.